The 1920′s are back?  With the upcoming release of the blockbuster movie, "The Great Gatsby" starring Leonardo DiCaprio brides are finding themselves in love with feathers, boas and strings of pearls.  Because of that, they're incorporating 1920 fashion and style into their 2013 wedding.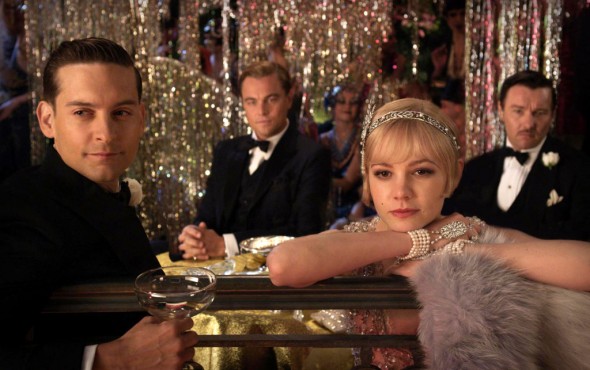 Here are a few tips for pulling off a Great Gatsby themed wedding:
Start with your invitations.  – Colors of gold and classic black are the order of the day.  Think sophistication!
Rent a mansion instead of a ballroom as your wedding venue.
Choose the perfect dress and bridal party attire - Since the 1920′s are roaring again, you won't have a hard time finding a wedding dress to suit your theme.  Most wedding gown designers have added this style to their 2013 collections due to movies like "The Great Gatsby" and hit mini series, "Downton Abbey."
Pearls!  Rhinestones! and Fur Wraps - Create authentication with strings of pearls draped over your neck and cover up at night with a beautiful fur (or faux fur) wrap.  These small details will add to the glamor of the evening.
With so much effort going into throwing an unforgettable wedding, don't forget to have it all captured on film by using a professional wedding videographer, like DSVP of course.  Enough about us, what about you?  How do you feel about the 1920′s wedding style making it's comeback in 2013?  Please tell us below: